ACL Smooth Application Guide
$75.00 + gst Buy now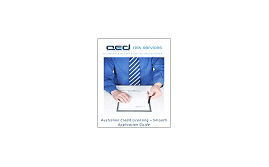 Whether or not you have used QED Risk Services' ACL Application Kit to make your preparations for Licensing, you can get amazing insights to the actual ASIC processes by benefiting from QED's experiences in lodging applications for their full service clients.
Get the inside knowledge on all the shortcuts that will help you to put together an application that glides through ASIC's processes for an easy ACL application.
This guide is based on QED's experiences in lodging hundreds of successful ACL applications through ASIC's system. Unbelievable value!