Obtaining your ASIC Credit Licence (ACL)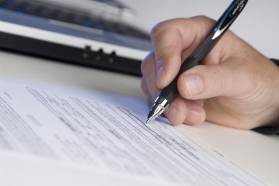 If you don't already have your ASIC Credit Licence, QED Risk Services is the perfect partner for you. Applying for a consumer credit licence is QED's main strength. We have applied for more Credit Licenses with ASIC than any other service provider in the country with a 99%* success rate.
Our service involves providing you with the policies and procedures to comply with the requirements of a Licensee. We develop policies that describe your business and how you operate it, rather than generic policies about any mortgage broking business. We then use these policies as the basis for lodgement of your application to ASIC for your Credit Licence and follow through with ASIC until your application is successful. Our team knows all the ASIC staff and understands how to follow those people through until your application has succeeded.
The application process has become increasingly harder since it was introduced in 2010 and QED Risk Services has adapted its systems and procedures ever since then to deal with the way that ASIC has changed. To date, QED Risk Services has successfully lodged over 550 Credit Licence applications, making us the number one provider in this area.
* Sometimes, ASIC tells us things about an Applicant that the Applicant didn't tell us themselves. In these cases, we sometimes have to withdraw the application.